More About David
David isn't big on titles (many of the FYIN team members selected their own job titles), but technically speaking, he is our Managing Director. And founder. And owner. He's the guy with the entrepreneurial spirit, the soaring vision, and the will to make it all happen.
Although we sometimes tease David about our theory that he only sleeps about 45 minutes a night, he does get a lot done in a day. He also leverages one of his most critical skills for the leader of a technology company: bringing other people up. Several of our developers did not start off in tech. David identifies the best and brightest in a variety of fields (like bartending and construction!) and recognizes in them a solid work ethic and capacity to learn and grow.
While many technical people have a tendency toward introversion, David is a rare combination of being highly technical and a "people person." He prides himself on leveraging technology in ways that other people don't.  He is, of course, a Certified Umbraco Master. David began teaching himself to write code at a young age and later started FYIN in 1999. Since then, he has built the company into an Umbraco-centric digital marketing powerhouse. As a certified Gold Partner, FYIN is considered to be one of the top Umbraco firms in the U.S.
David is the prototypical "small-town boy" who later moved to the Big City. He has lived in Denver for several years and enjoys the typical outdoor pursuits (like skiing and golfing) that Colorado's favorable weather allows. David also has a zeal for all things aeronautical. To date, he has logged over 300 hours of flight time. 
David is a proud father of three children. We're betting that at least one of the three starts a company before the age of 12.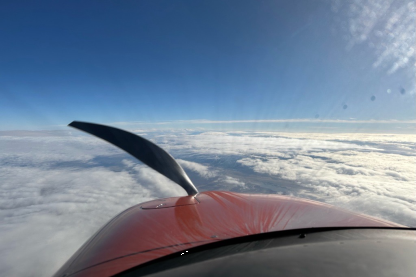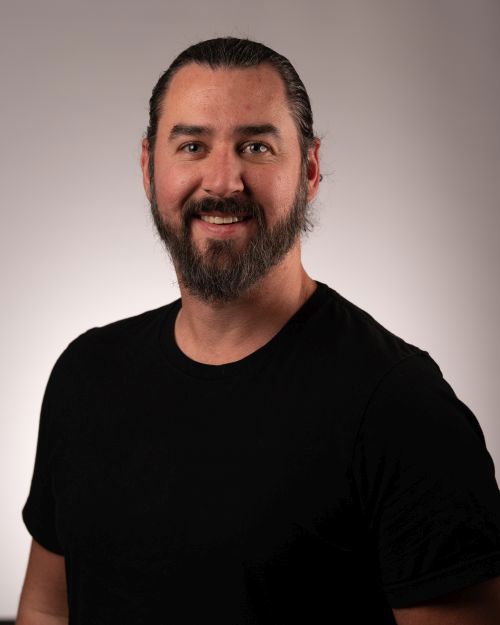 More About Ken
What were you doing when you were 8? Ken Dimmer was writing his first program. When he was about a decade older, Ken worked on his first FYIN website in 2001, and if memory serves, he received a tattoo in exchange. Ken has come a long way since then (and FYIN no longer accepts tattoos as a form of payment). His official title is Operations Director, but he also delves into development and project management. Ken is one of our SEO experts as well, even though he tries to deny it sometimes.
Ken is a certified Umbraco Master, and has passed every test that Umbraco offers (with flying colors, of course). Go ahead, ask him anything. He's also pretty good at explaining technical concepts in layman's terms.
Like several FYIN team members, Ken grew up in Wisconsin but felt Denver's sunnier weather calling his name. He made the move in 2015. Like many Colorado residents, Ken is fairly outdoorsy and enjoys hiking, camping, fishing, disc golf, and something called "snowblading," which he swears is a legitimate sport.
Ken has two children, a boy and a girl.
Other hobbies: The Bahamas (hey, whatever works)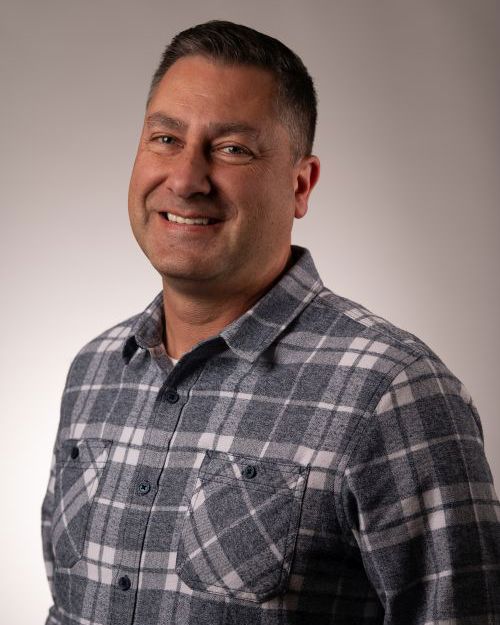 More About Eric
Eric is a mover and shaker who brings industry-spanning, high-level strategy expertise to the FYIN team. A strong believer in servant leadership, Eric invests his skills in growing awesome teams, always mindful of the need to balance business growth with the health of the team. Relationship management and collaboration aren't just buzzwords to Eric - he is engaged on every level and thrives on challenges. 
Eric hails from Washington state originally but has lived in Denver for the past two decades. He earned a BA in International Business, Communications, and Marketing from Jones International University in Centennial. Like most Coloradans, Eric is a fan of the great outdoors and often plans excursions around rockhounding, exploring the Rockies, and skiing (but not all at once). He enjoys travel and hopes to pass his enthusiasm to his two young daughters. 
Describing himself as fair, fun-loving, driven, understanding, and flexible, Eric considers himself to be a lifelong learner. That progression of knowledge (and understanding of the changing world around us) helps drive the best solutions for our client-partners. 
Random Fact: Eric is passionate about global projects that aim to bring clean water and sanitation to developing nations. He has traveled to work on water projects, including a particularly impactful trip to Sierra Leone.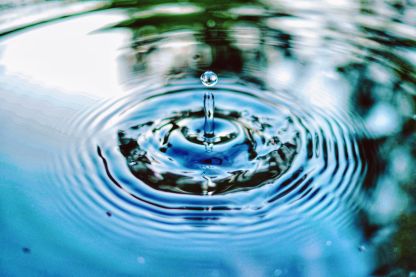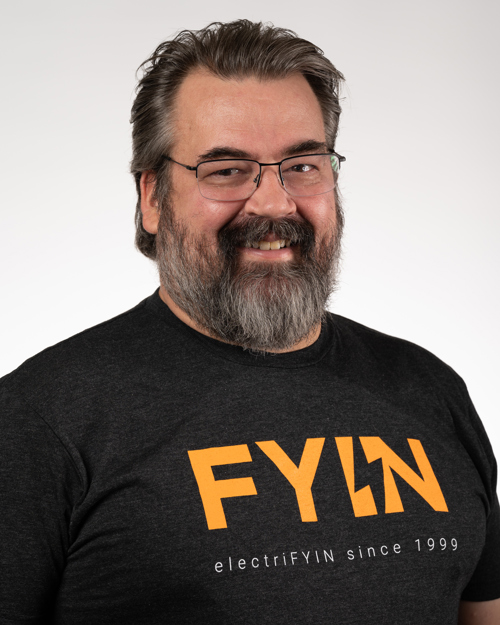 More About Dan
Wisconsin native. Seasoned Systems Architect. Developer. Car guy.
These are just a few of the terms one might use to describe Dan, who joined the FYIN team in 2018. Dan brings with him a wealth of experience in development, problem-solving, systems integration, and architecture planning and implementation. He prides himself on having the ability to view a technical challenge from many angles and finding the most efficient path to get from where you are to where you want to be.
Dan lives in Mukwonago, a suburb of Milwaukee, with his family. He and his wife are the proud parents of a son and daughter, both of whom are in college.
When he can peel himself away from his keyboard, Dan enjoys motorsports and motorsports engineering. Like many developers, he likes to know how things work - and that includes engines.
In addition to motorsports, Dan also enjoys travel, photography, boating, and downhill skiing.
Random fact: Dan's favorite palindrome is RACECAR.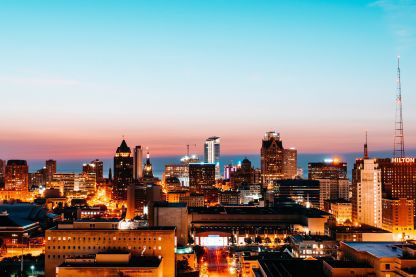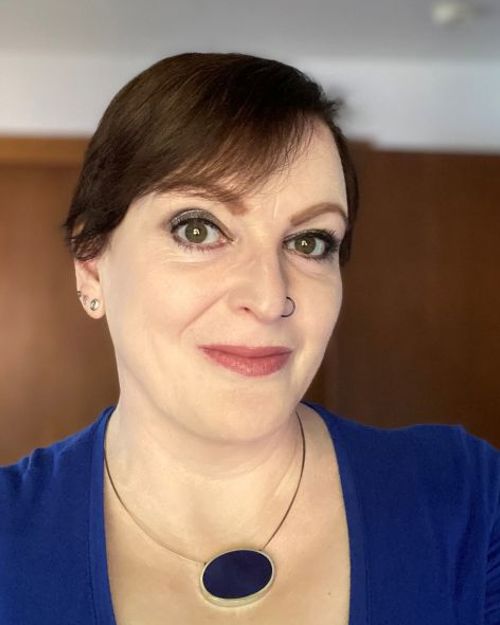 More About Claudia
Claudia tends to straddle two worlds. She's an introvert who enjoys people. She's an English Major who has a deep appreciation for technology. After 25+ years in the IT industry, she feels right at home here at FYIN. She takes advantage of her years of experience working in the Umbraco CMS by serving as a Partner Advocate. Claudia's role involves project coordination and scheduling (AKA "herding the cats"), as well as working with our client partners to ensure that their needs are met. She's also our KB (KnowledgeBase) whiz and usually has an outrageous number of browser tabs open at any given time. 
Originally from Northern Virginia, Claudia has resided in Green Bay, Wisconsin for over 25 years. When she's not working, she enjoys practicing yoga, writing, walking her dogs, conquering jigsaw puzzles, and taking on home improvement projects that make her husband nervous. She also loves the ocean and hopes to live closer to one someday. Claudia has one daughter, a musical theatre kid who's away at college. She admits to being a "crazy dog lady" and has spent the last two decades volunteering for rescues and shelters.
All-time favorite song: "Every Little Thing She Does is Magic" by The Police. It's a big enough umbrella!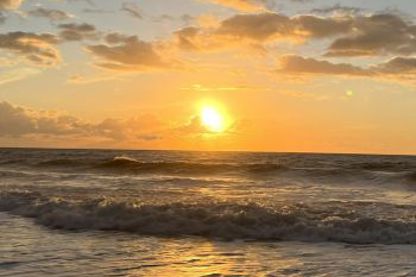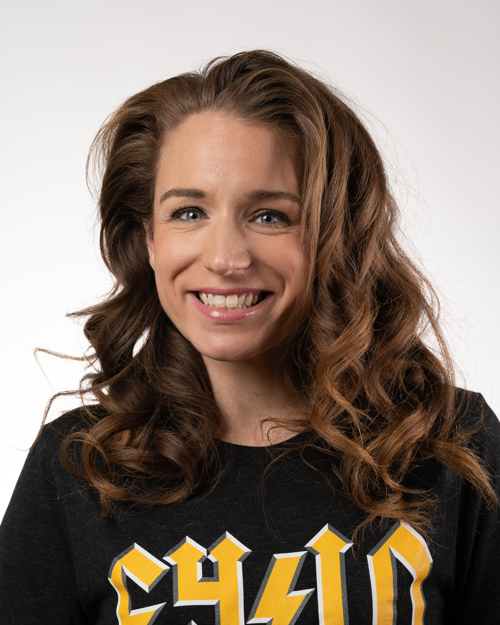 More About Aubry
Aubry Marie started her adult life as a nursing major but later found that her skills and talents were best suited to business development and customer service. Originally from Kenosha, Wisconsin, Aubry spent several years working for a large promotional company. She performed so well that she was sent to Houston and later Tallahassee to build up the markets in those regions. Later, she relocated to Denver, where she started a family. She and her husband are the proud parents of two active youngsters. 
Aubry joined the FYIN team in the role of Business Coordinator. She leads the effort in sales and marketing, helping us to expand our reach and to bring our Umbraco expertise to companies and organizations looking for strong partnerships. Aubry's caring and compassionate nature serve her well in her personal and professional lives. She often says that she is happy when the people around her are happy.
For a busy mom, moments of downtime are rare, but Aubry enjoys doing artsy-craftsy projects. She's been known to crank out paintings, handmade candles, and even wine cork creations. Aubry also enjoys making healthy meals for her family and trying new recipes.
Random fact: Aubry spent most of her life in various choirs and loves to sing. Currently, the shower serves as her main stage.
More About Scott
Umbraco Master: Almost as cool as a Dungeon Master, but infinitely more useful to our client partners. Scott, a member of the FYIN team for over eight years, wears the Umbraco Master title with pride and has achieved every certification that Umbraco offers. Give him a technical challenge and he'll master it. Scott wears lots of hats. He deftly handles all forms of development including front-end, back-end, and server architecture. You'll even find him running our laser engraving machine. Scott is not someone we hide in a back room so that he can write code all day; he interfaces directly with our client-partners and shares his expertise firsthand.
Originally from the Milwaukee suburbs, Scott took a leap of faith and moved to Denver several years ago. Colorado's better-than-Wisconsin weather means that he can get outdoors more often, riding his motorcycle and playing disc golf (but not typically at the same time). While the motorcycle might lead you to believe that he's the rebellious sort, Scott admits to a pet peeve that paints a slightly different picture: he hates messy code.
Something people are surprised to learn: Scott sports several tattoos and piercings and has been known to sit still for up to 11 hours for a tattoo session.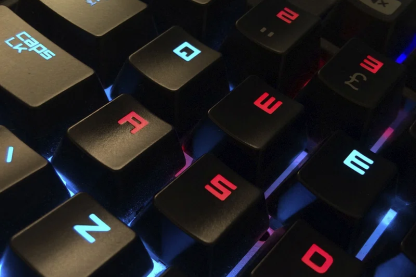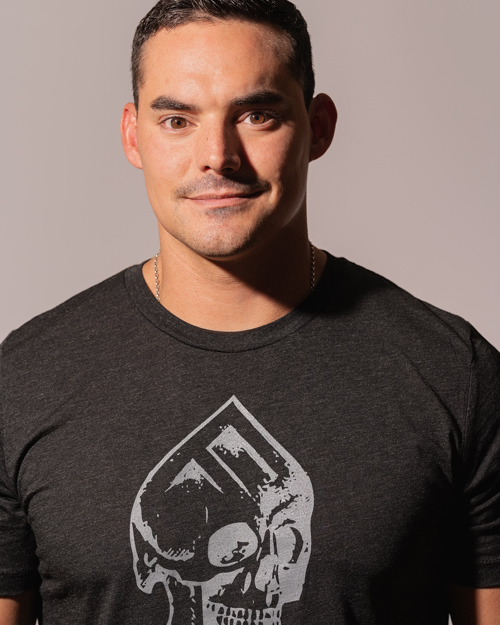 His commitment to fitness might make you feel a bit guilty about your own workout regime (or lack thereof) but being around the ever-cheerful Andrew Barta is an instant mood-lifter. He joined the FYIN team to lead some of our critical marketing initiatives, but his varied background brings value in many areas. Andrew's most recent position (before joining FYIN) was with Umbraco HQ, helping to grow Umbraco's presence in the U.S. He's an Umbraco Certified Master with a strong training background, having trained hundreds of Umbraco developers and end-users. 
Originally from the Pacific Northwest, Andrew attended Western Washington University, earning a BA in Management Information Systems as well as a BA in Marketing. 
Andrew lives in upstate South Carolina with his wife and daughter. His hobbies shifted drastically from traveling the world, mountaineering, and off-roading, to working in the yard, dabbling in household projects, and occasionally playing golf. He claims to love yardwork; we're not sure we believe him. 
Andrew describes himself as happy, resilient, determined, and disciplined. He focuses on being "realistically optimistic," nurturing his glass-is-half-full philosophy while not letting the glass overflow. Andrew enjoys the process of building from the ground up - from teams to processes and everything in between. He has experience in software engineering, sales, and product delivery and makes a great addition to every team he's on.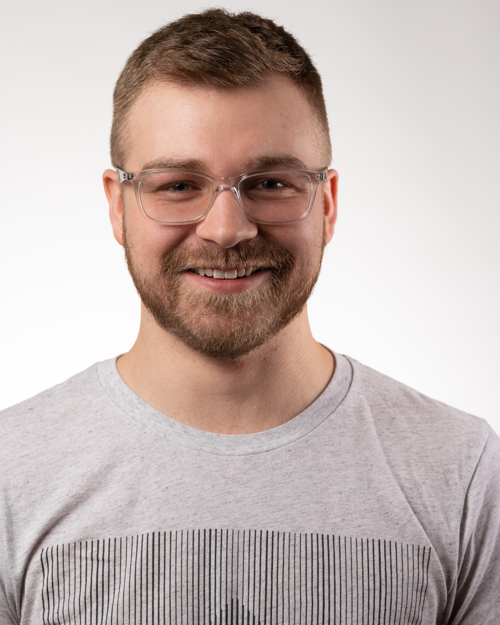 More About Joe
Prior to joining FYIN in 2016, Joe spent some time in a construction job. However, he couldn't help but notice that working construction during Wisconsin's notoriously challenging winters was not as fun as he'd imagined. Joe decided to change course and headed to a coding boot camp. There, his lifelong interest in "how things work" re-emerged. He was always the type to take things apart and see how they were built. In fact, understanding how things work continues to be a source of motivation for Joe. That's the good news for parents: if your kid just took your alarm clock apart . . . it might actually lead to a viable career someday.
Joe's fellow FYIN team members regard him as a fast learner, someone who is adaptable and responsive. He also interfaces comfortably with our client-partners, so he's not one of those introverted coders that we have to hide in a back room. Joe is handy with front-end and back-end development and continues to learn with each new project. He describes himself as resourceful, determined, and hard-headed, which are great traits for a developer to have.
When he's not knee-deep in code, Joe enjoys long-boarding, running, gaming, and playing hacky sack (no lie).
Random fact: Joe started with FYIN as an intern, and counts moving cross country as one of his proudest accomplishments to date.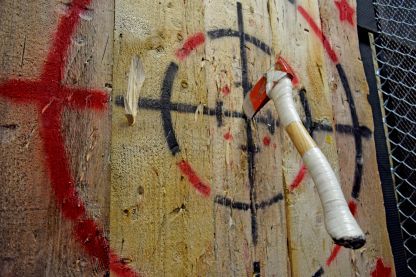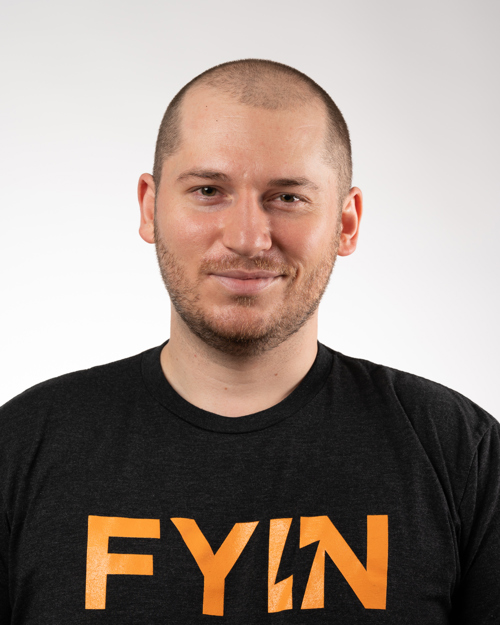 More About Dan F.
We might call him our "sound guy" or "video guy" informally, but Dan brings many other skills to the table. Dan first came to FYIN as an intern eight years ago. He then spent several years running a production studio (doing everything from sound mixing to management) before returning to the fold. Dan wears several hats at FYIN, including Quality Assurance Director. Nothing gets by his eagle eye. He sees himself as a jack of all trades and his work ethic drives him to be good at all of them. Dan will happily take on any job that makes the whole team better.  
Dan describes himself as an outgoing perfectionist, which means that he fits in well with the rest of the FYIN team. He also stands out in a couple of unique ways. Dan is dyslexic, meaning that his brain sees and interprets language a bit differently. He views his dyslexia as a gift and not a disability. Dan also has a mild case of synesthesia, a word you probably haven't seen since it appeared on a vocabulary test when you were in 7th grade. In a nutshell, Dan sees music as colors and shapes. When working on sound editing, he doesn't stop until the colors and shapes are right.
Random fact: Not surprisingly, Dan is a fan of many types of music (from jazz to R&B) and has a deep appreciation for any song that's been mixed properly.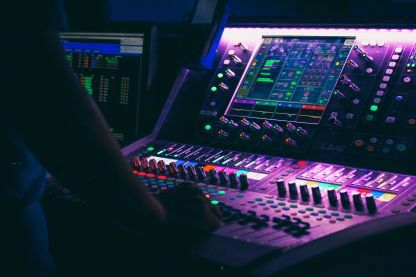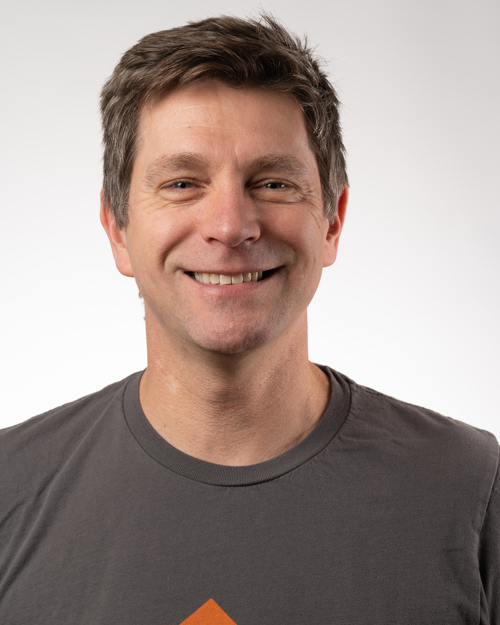 More About Jason
Jason, who has 25+ years of experience in the IT game, is one of our senior developers and he knows all the things. Hardware, software, you name it - he's what we call a Full Stack Developer. Like many of our FYIN team members, Jason proudly holds several Umbraco certifications.
Although we like to tease Jason about his questionable sentence construction in emails, he actually earned his undergraduate degree in Journalism. He holds an MBA with a focus on project management. In addition to his technical titles, he also answers to the most important one of all: dad. Jason is a native of Indiana but has lived in Colorado for many moons.
Jason is motivated by a desire to do good work, pure and simple. He likes being able to build something that solves a problem or fills a need. When he's not saving the world through good code, Jason enjoys skiing, mountain biking, acting, and basic woodworking.
Unnecessary piece of technology he admits to owning: VR Headset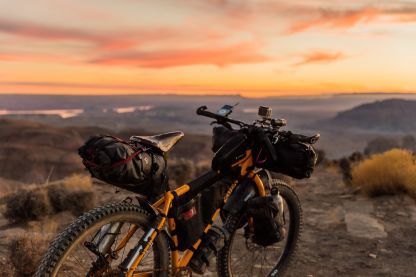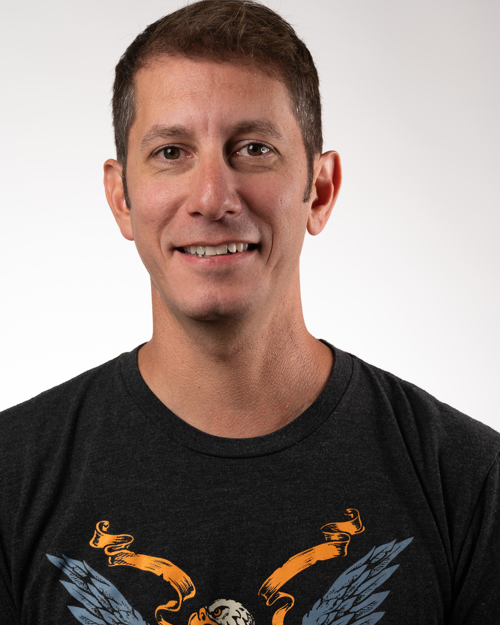 More About Patrick
Patrick recently joined the team as a Senior Account Manager, bringing with him a wealth of experience in project management, digital marketing, design, content development, lead generation, email marketing, and much more. Patrick earned a degree in Marketing and holds certifications from Google Academy and Hubspot. After college, he worked for a couple of outdoor product retailers before transitioning into a marketing role at a start-up. He continued to expand his marketing knowledge, learning about many different industries along the way. 
Born in Kansas, Patrick grew up in a small town in Indiana. Later, he paid a summer visit to Colorado and simply never left. He fell in love with the beauty of the Rockies and soon put down roots. Patrick enjoys outdoorsy pursuits like mountain biking, snowboarding, and fly fishing. He strives to live the ideal of making the most out of every day, and living in such an exhilarating environment inspires him to do just that. 
Patrick describes himself as loyal and detail-oriented. Being a good friend to others and having integrity is also important to him. Another important facet of his personality: Patrick is the very definition of "handy." He owns a boat that he built from a kit. The desk he uses for work? Built from scratch from ethically sourced sequoia wood. 
He and his wife have two adorable young children, a boy and a girl. They also have a fuzzy dog named Greta (a wire-haired pointing griffon). 
Random fact: Patrick and his wife, Bryce, met at an ugly sweater party. A romance story for the ages!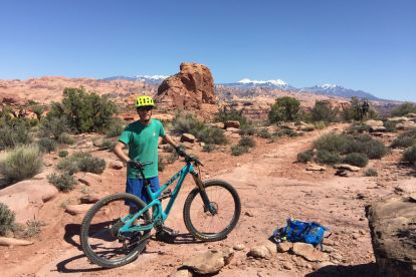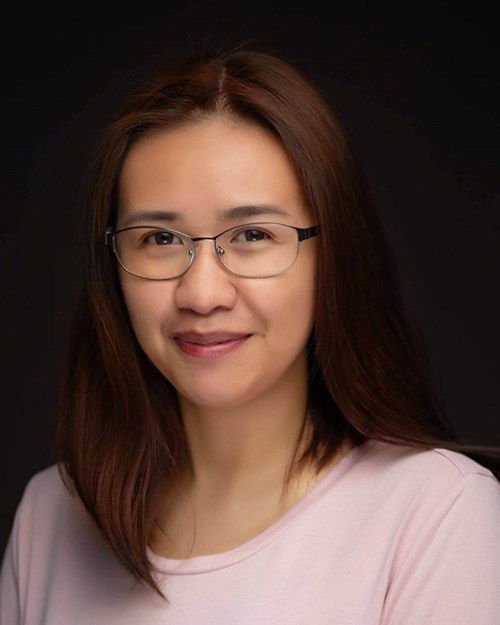 More About Krizzia
Krizzia joined our team in 2017. When it comes to handling large volumes of data, nothing scares Krizzia. Her "can-do" attitude makes her a valued member of our team. She routinely asks, "What can I do to help?" - wouldn't life be easier if everyone had that attitude? She enjoys working for FYIN because of the company's culture of bringing people up and helping them to grow.
Krizzia studied Computer Science in school and strives to continue growing and learning. In addition to handling data-related tasks, she uses Umbraco to build content pages for our client-partners. She also handles photo editing and email cataloging.
When she's not working, Krizzia enjoys cooking, photography, hiking, and swimming. She also admits to a slight addiction to watching food shows.
Random fact: Krizzia enjoys researching names and photos of edible plants. Did you know that dandelions are highly edible?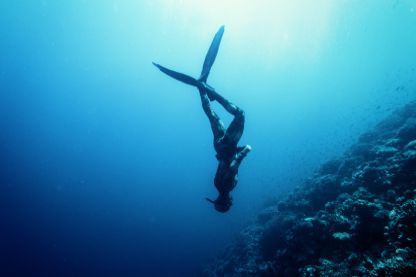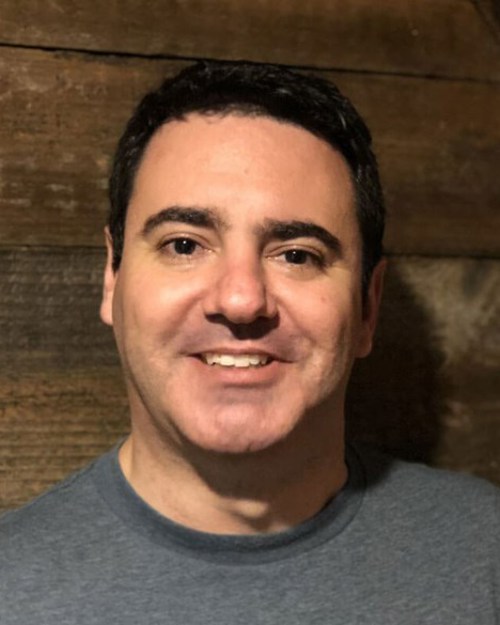 More About Cassio
Cássio hails from Brazil. He considers São Sepé to be his hometown, but he has also lived in Porto Alegre. Cássio enjoys traveling and has journeyed as far as Patagonia in the far southern reaches of South America (basically, the last stop before Antarctica). 
Like many members of the FYIN team, Cássio holds several Umbraco certifications. He earned an undergraduate degree in Information Systems and a Masters in Engineering from Universidade Luterana do Brasil. His list of technical skills is extraordinarily long and includes everything from .NET to C# to Raspberry Pi. One noteworthy accomplishment: upon the conclusion of his IT studies in Brazil, he created a smart home application and presented it on national television.
Cássio's hobbies include building electronics, watching Netflix, playing sports, and making music. He prides himself on being detail-oriented and having a strong focus on excellence. His innate curiosity means that he is always researching new technologies and finding new fields to explore.
Something people are surprised to learn: Because Cássio tends to have a laid-back demeanor, it may come as a surprise to know that he is a martial arts expert and practices Tae Kwon Do.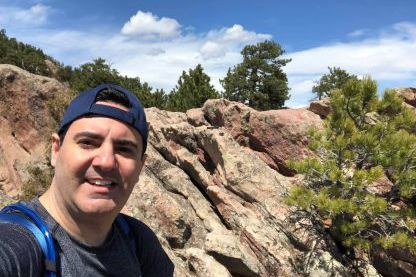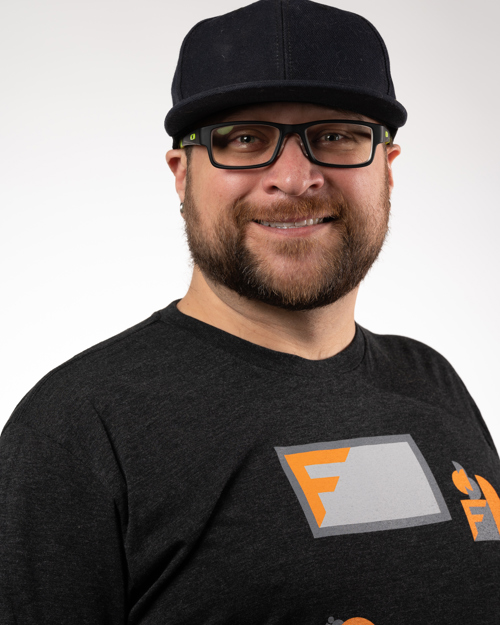 More About RJ
Unlike many Coloradans, RJ does not ski, snowboard, or bike through the mountains. When the authorities find out, he'll likely be escorted to the Rockies and told not to come back until he develops an appreciation for the great outdoors. In the meantime, RJ enjoys playing retro video games like Super Mario World. He's also an enthusiastic fan of stand-up comedy. Lewis Black and Eddie Izzard are among his favorite comedians. 
RJ is a certified nopCommerce developer; achieving that certification was no small feat! RJ is FYIN's Director of eCommerce but is in no way limited to eCommerce work. He's a well-rounded full-stack developer who can take on virtually any challenge. RJ prides himself on his ability to dig into code, identify issues or inefficiencies, and relay that information in a way that makes sense even to non-technical folks. He also enjoys mentoring junior developers. 
RJ grew up knowing that he wanted to be a developer and wrote his first program at just 13 years of age. He later studied Computer Science in college. Originally from South Dakota, RJ grew up in a military family and moved around quite a bit before settling in the Denver area in 2008. He is the proud dad of three children (one grown and two youngsters). RJ describes himself as funny, calm, and understanding, traits that surely come in handy when raising children. 
Random fact: RJ is known as a "hat guy" and has an impressive collection of headgear. His co-workers are waiting to see if he shows up in a stovepipe hat a la Abraham Lincoln.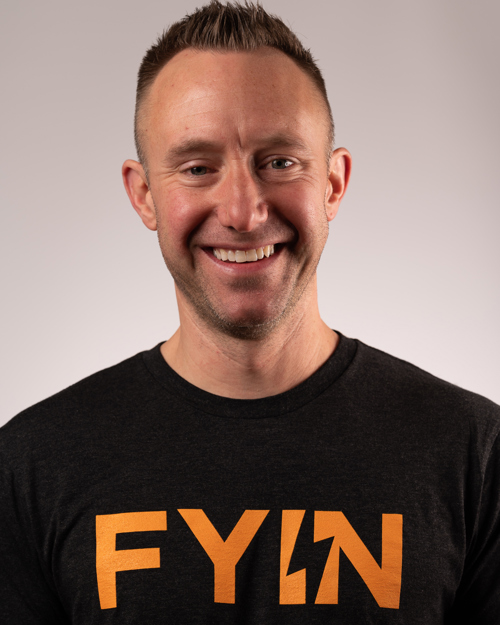 More About John
A whip-smart MBA who grew up on a farm and knows his way around heavy machinery? Yes, such a person exists and his name is John. John joins the FYIN team as a Project Manager, bringing his wide-ranging skills to our growing list of projects and engagements. John has a strong track record of leading projects from inception through completion, earning the praise of co-workers and clients alike. He excels at driving processes that lead straight to success.  
John grew up in the Green Bay, Wisconsin area. And yes, he is a loyal Packers fan, as per the requirement for all Wisconsinites. His years on the farm taught him how to fix stuff, as well as the importance of having a strong work ethic. After high school, John set out to study aerospace engineering in college. Eventually, he changed course a bit and received his undergraduate degree in mechanical engineering. Later, he earned an MBA from Marquette University in Milwaukee. Before long, he was making his mark at some of the biggest manufacturers in the Milwaukee area, gaining experience in various engineering and project management roles. 
Unable to resist the siren call of Green Bay, John eventually returned to his roots. Today, he and his wife Tiffany have two young children, a boy and a girl. John is Tiffany's number one fan and says that she is truly an exceptional wife, mother, and all-around amazing person. 
John describes himself as easygoing, open-minded, and loyal. He's data-driven and process-oriented, but he's no stick in the mud. John enjoys traveling, boating, and whatever adventures may come his way. His handyman skills continue to come in, well, handy. He owns a few properties and of course, there is always something to be fixed. 
Random fact: John has been known to use his highly limited free time to whip up gourmet cheesecakes. His dog is not allowed to partake but remains ever hopeful that some tidbit may hit the floor.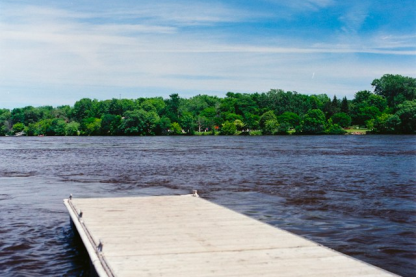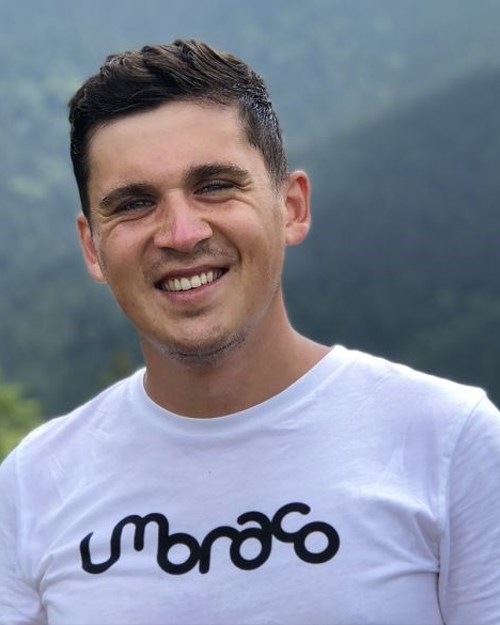 More About Alex
As an Umbraco Gold Partner, we are always on the lookout for skilled Umbraco enthusiasts. We certainly found one in Alex and jumped at the chance to add him to our team. Alex, a certified Umbraco MVP since 2017, joins FYIN as an Umbraco Architect. He earned Umbraco MVP status as a result of his contributions to Umbraco forms and to the Umbraco community as a whole. 
As a kid, Alex dreamed of someday being a farmer or maybe a famous soccer player. In school, he excelled in math and eventually realized that his natural talents aligned more with technology than agriculture. In college, he earned a degree in Information Technology. 
Alex prides himself on being able to solve complex problems, thereby playing a role in the success of each project. He's always willing to learn new technologies and methodologies. He describes himself as being honest, attentive, broad-minded, and persistent. He's motivated by good work and interesting projects. When he's not working, Alex enjoys traveling, playing soccer, and cycling. 
Random fact: Alex reads approximately 50 books a year.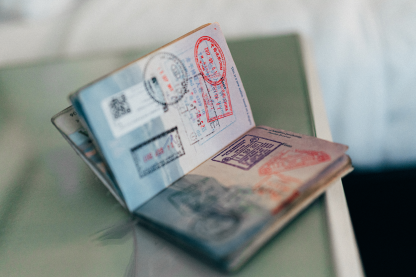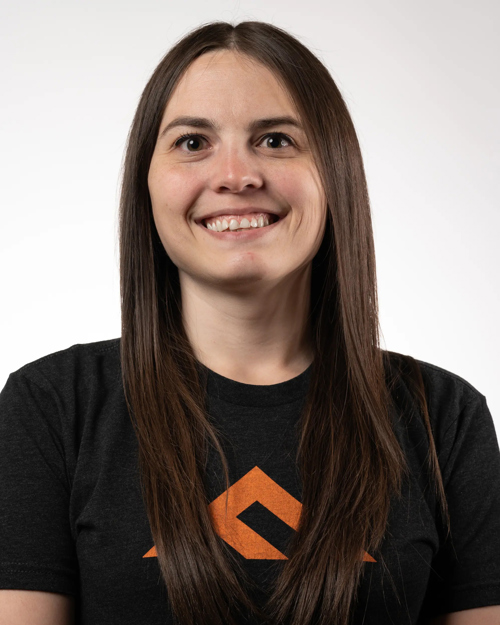 More About Kristin
FYIN needed a creative person who understands web development, and we found her! Kristin is a Colorado native who considers herself to be a lifelong learner. She earned a BS in Advertising from the University of Colorado at Boulder and rounded out her education by delving into coding on her own. In addition to her impressive design portfolio, Kristin brings to the table strong skills in HTML/CSS, Javascript, WordPress, and of course the full Adobe Creative Suite. She has also been initiated into the Umbraco universe and picked it up in no time. 
Kristin describes herself as conscientious, detail-oriented, curious, and thorough. She enjoys DIY projects, photography, and water sports like wakeboarding. She has family in Hawaii and spent time there growing up, which is where she developed a love for the water. Kristin carries the spirit of Aloha with her wherever she goes by reflecting compassion, hope, and empathy in every interaction.  
When she's not flexing her design and development skills, Kristin enjoys true crime documentaries, puzzles, and trivia. She loves to explore design trends, particularly as they relate to sustainability and eco-friendliness. She recently bought her first house (woohoo!) and is enjoying all the little projects that come with it.
Random Fact: Kristin wants nothing to do with ketchup (and no, spelling it catsup won't make it any more appealing to her). Other condiments are fine, but ketchup? No.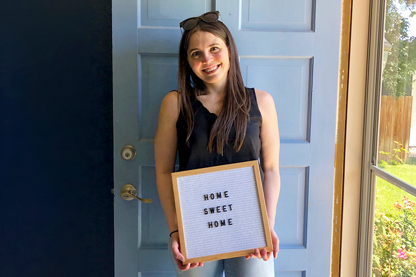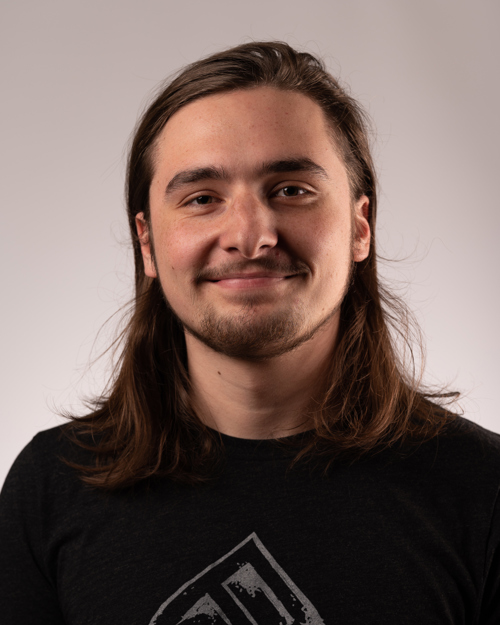 More About Justin
If you've made the mistake of thinking that Generation Z is unfocused or unprepared for the real world, Justin is here to let you know that the digital natives will run the planet sooner than later. Justin fills a key IT role at FYIN, assisting with code deployments and cloud hosting tasks. A fast learner with a reputation for being highly dependable, he is conscientious and detail-oriented, which is great news for co-workers and clients alike.
Like many FYIN team members, Justin is innately curious and likes to know how things are constructed. He can build anything as long as there is a YouTube video on the topic. 
Justin is a Wisconsin native, but he currently lives on a ranch in Texas with his wife and daughter (and lots of cats and other animals). He and Kassidee often take in disabled cats for rehabilitation and/or long-term residence. Justin's other hobbies include cinematography (he's particularly interested in claymation), gaming, and listening to old-school rock. He's a sucker for classic rock from artists like Pink Floyd, Led Zeppelin, and the Eagles. He loves museums so much that his wedding reception was held at the Milwaukee Public Museum.
Pet peeve: People who stand up on the plane as soon as it lands. Word!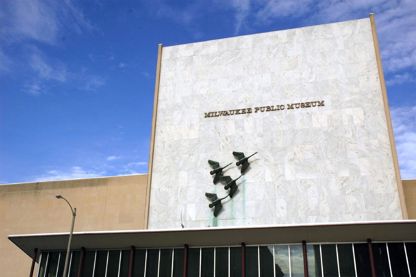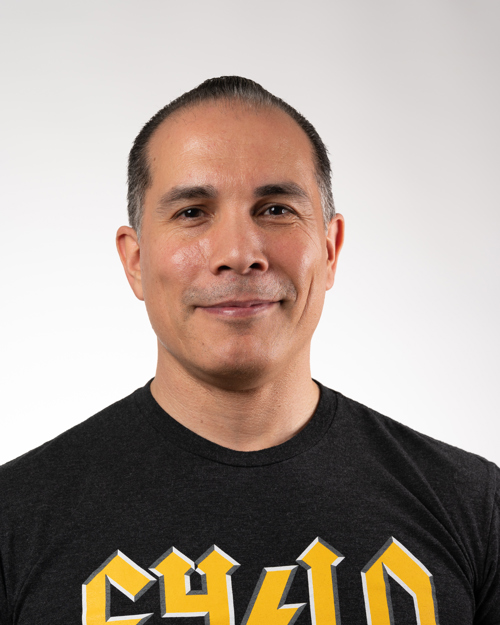 More About Tony
He's fit, he's an accomplished photographer, and he knows fancy words like al dente, compote, and canape. But wait, there's more! Tony is also an SEO expert, which is an in-demand skill in today's data-driven world. He's a knowledgeable and energetic addition to the Click Mentality team and does a great job of explaining SEO strategies in a way that non-experts can understand. Tony prides himself on being able to communicate with different types of people in a team environment. 
He started his education in microbiology, took a break, and later attended the Art Institute of Colorado, which gave him an opportunity to explore his love of art, painting, and graphic design. Tony also had a keen interest in technology and website development. As the SEO field began to form, Tony jumped right in, learning all the ins and outs of search engines and how to drive targeted traffic in all the right directions. 
Tony has two adult children, a son and a daughter. When asked about his proudest accomplishment, his children come first. He's also proud of participating in a cycling fundraiser that found him crossing the entire state in two days. In addition to cycling, Tony also enjoys weightlifting (he used to compete in CrossFit), hiking, and longboarding. Now, back to those fancy words: Tony is a gourmet cook and enjoys the challenge of mastering new dishes. Photography is one of his other great passions. He found a niche in sports and fitness photography, even booking some commercial clients. 
Random fact: While most people would agree that how you pronounce the word "caramel" depends largely on regional differences, Tony would like you to know that there is only one pronunciation: care-ah-mel. There will be no further debate.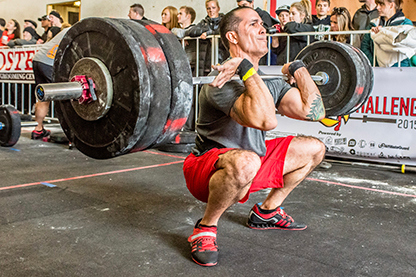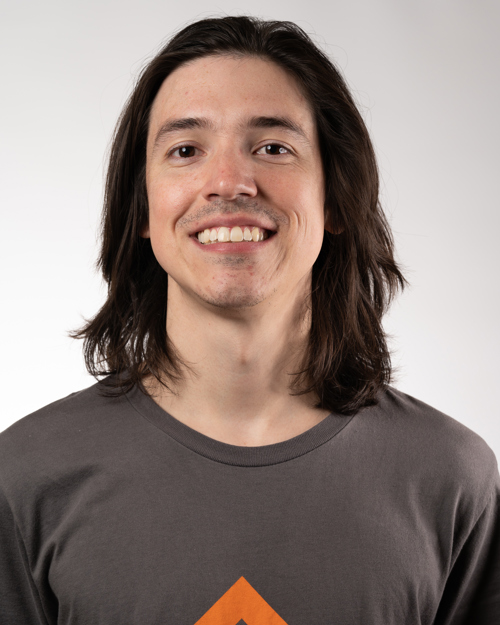 More About Joe C.
A sure sign of a company's growth is the need for a fellow like Joe. Simultaneously focused on the big picture and the smallest details, Joe keeps our accounting systems humming along. His role continues to expand; he recently joined FYIN's Quality Assurance team. 
As might be expected of someone in the role of Controller for a busy agency, Joe describes himself as detail-oriented. He finds beauty in math and patterns, and he doesn't hide the fact that finding new functions in spreadsheets brings him a minor thrill. 
Although the finance/accounting field is sometimes rumored to be full of introverts, Joe does not fit that mold at all. He is a "people person" who can strike up a conversation with just about anybody who makes eye contact with him. Joe is a Colorado native who has been living in Denver for the past decade or so. He has a degree in finance from MSU Denver. Before beginning his career in finance and accounting, he worked as a preschool teacher. If working with kids doesn't teach patience, nothing will! 
When he's not working, Joe enjoys exploring Denver with his girlfriend and finding new spots they haven't visited before. There's always a new restaurant or a breathtaking view still to be discovered. 
Random fact: Joe loves heavy metal music. Unintelligible screaming? Mosh pit? He'll stage-dive right into it.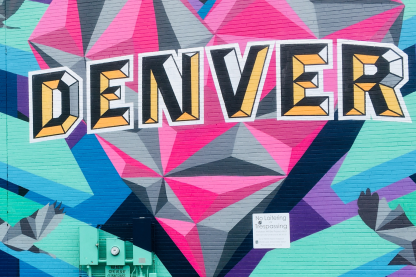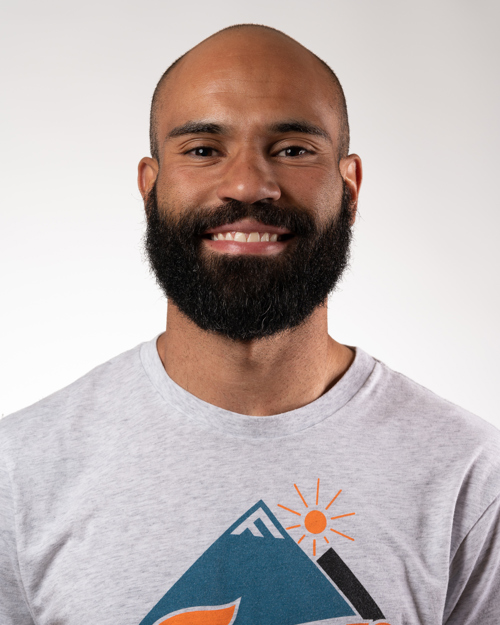 More About Chris
Chris is definitely one of those "living life on his own terms" people. When he's not leading projects for FYIN's client-partners, you may find him deep in the wilderness, hiking and/or hunting with his dog. He also enjoys fly fishing and snowboarding. A Colorado native, Chris spent some time living in Asia when he was younger. Later, he earned a BA in Speech Communication from Metropolitan State University of Denver and a Master of Project Management degree from Colorado State University. 
Chris describes himself as loyal, detail-oriented, and forward-thinking. He brings to the table a decade of experience managing digital marketing projects. He's never met a deadline he can't crush, all with an eye on the project's budget and goals. Chris may seem a bit quiet in meetings, but he's incredibly skilled at listening and understanding needs. He prides himself on being able to communicate with many different audiences (technical, non-technical, etc.) - he makes sure everyone feels heard and understood. In turn, he is able to drive solutions and recommendations that move the needle. 
Random fact: Chris's mom didn't have a chance to finish college when she became pregnant with the future project manager. Years later, she finished her degree at the same time as Chris; they graduated together.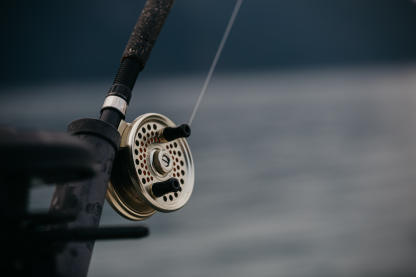 More About Tyler
As a kid, Tyler's introduction to computers was dramatic and slightly traumatic. His parents got him a new computer and shortly thereafter, a wild storm hit and it went up in flames. Literally, not figuratively. Knowing that his parents were unlikely to replace his smoky PC anytime soon, Tyler set about rebuilding it. He taught himself the ins and outs of the machine's hardware, replacing and repairing it bit by bit. Eventually, he once again had a working computer. 
For most of his education and subsequent career path, Tyler has focused on striking a balance between theory and practice. He earned an Associate's degree in Technology, later adding a BA in Computer Science. Today, his skill set includes ASP.NET, software development lifecycles, design principles, documentation, testing, and much more. 
Tyler grew up in St. Louis, Missouri. As a kid (right before the flames shot out of his computer), he thought he might someday become a chiropractor or a mathematician. In time, his interest in computers ramped up and the rest is history. He describes himself as detail-oriented and precise, which are key attributes for any skilled developer. Tyler is also a planner - the toilet paper will never run out on his watch!
Tyler is a big fan of outdoorsy activities like hiking. St. Louis had decent hiking trails, but it's hard to look back once you've taken a gander at the Rockies. In 2019, he and his wife (Sami) decided to take the plunge and move to Colorado. Their cat, Binxx, is still on the fence about the whole thing. Tyler also enjoys playing video games, cooking, and traveling. 
Random fact: Tyler and Sami eloped in Rocky Mountain National Park.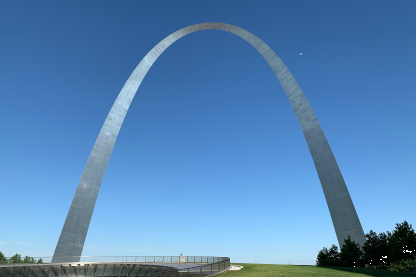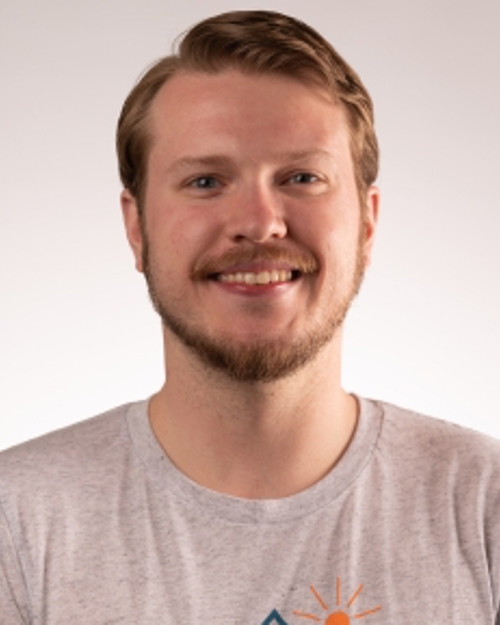 More About Gino
Gino, a confirmed extrovert, loves adventure, bourbon, and motorcycles (though not necessarily in that order). Originally from the Chicago suburbs, Gino later moved to Wisconsin for college. He earned a BA in Theater (with an emphasis in Technical Production and Design). He enjoys being creative, so lighting/audio design and set-building were right up his alley. Later, he went on to earn an MBA from the University of Wisconsin Parkside. 
Gino spent a few years doing tech support and computer repair at Best Buy (and yes, he is wise to your "my laptop screen broke out of the blue" shenanigans). Working in a retail environment left him with a lifelong fear of two words: Black Friday. His love of motorcycles led to a brief stint with Harley-Davidson. Later, he landed a Business Analyst role at a university, where he became proficient in reporting and data analysis and became adept in tools such as Slate (CRM) and PeopleSoft. 
Gino describes himself as being detail-oriented, creative, outgoing, and humble. His role at FYIN is a multi-faceted one that includes project management and business analysis. Gino's skill set is in high demand with FYIN's client-partners and we're thrilled to have him on the team! 
When he's not working, Gino pursues his many interests and hobbies. He is passionate about motorcycles, golf, and landscape photography. With their shared love of travel, he and his girlfriend enjoy touring distilleries and trying new bourbons among other adventures. Some date nights are spent at home with LEGO sets and dinner-for-two under the watchful eye of their Goldendoodle. Gino also loves experimenting in the kitchen with new recipes and uncommon ingredients. 
Random fact: Gino saved his pennies (a whole lot of pennies) and purchased a fairly uncommon car when he was just 24: an Alfa Romeo Giulia. Red, of course.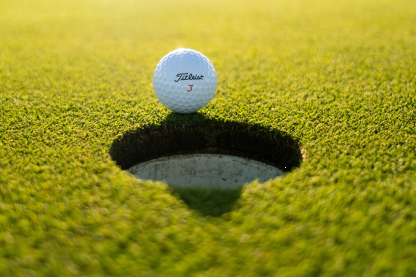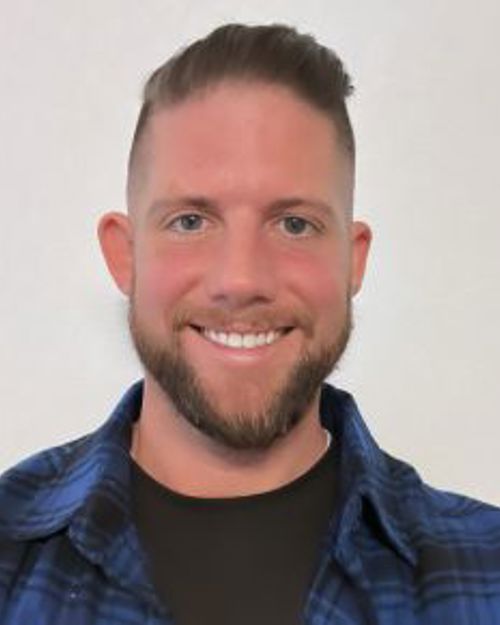 More About Nick
Nick was born and raised in Green Bay, Wisconsin. After high school, he attended Marquette University. He earned a BS in Electrical and Computer Engineering. After completing his studies, he stayed in the Milwaukee area and continues to reside there.  
Early in his career, Nick worked on electrical hardware and software for the aerospace industry. In hopes of diving into a career that stands up well against the fluctuations of the economy, he got into software development and honed his skills in developing logistics software. Nick's technical background makes him a great fit for our project management team; he understands both sides of the coin (the why AND the how). 
Nick describes himself as being passionate, precise, and personable. He has a strong belief in seeing projects and tasks through to the end - a great quality for a project manager to have!
When he's not managing projects and solving technical conundrums, Nick enjoys working with his hands. He bought a home and did a lot of remodeling work during the Covid quarantine. He's also been known to dabble in engine work on motorcycles and cars. Nick is a fitness buff and likes to keep his mind and body occupied. In the summer, you'll probably find him relaxing on his boat on one of Wisconsin's many scenic lakes. 
Random fact: Nick had artistic aspirations when he was younger and invested a lot of time and effort in drawing and design. Who knows - he may pick up a sketch pad again someday!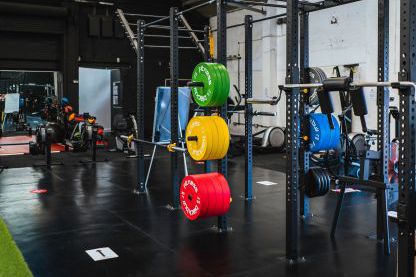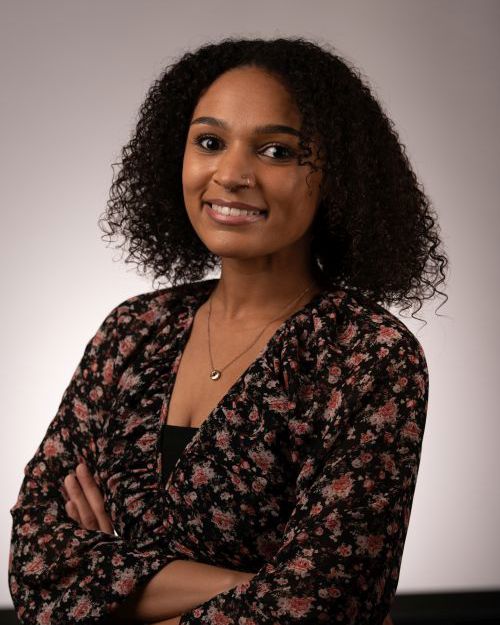 More About Jani
Conventional wisdom warns us to be wary of anyone or anything that seems too good to be true. Well, you don't have to give Jani the side-eye - she is as impressive as she seems. Jani serves as an Executive Assistant to our Managing Director, David, but she wears other hats as well. Aside from being genuinely friendly as well as organized and articulate, Jani is as sharp as they come. 
Jani is a Denver native with roots in the Caribbean. She moved back and forth as a child. Driven by leaving any job (large or small) well done, Jani credits her hardworking mom for her can-do attitude and work ethic. Jani is proud to be a first-generation college student. Her studies have taken her in a few different directions in accordance with her varied passions and interests. 
Jani prides herself on being an attentive listener whose cup is always half full. She brings a fun/happy energy along for the ride wherever she goes. When she's not working, Jani enjoys hiking and singing, but not usually both at the same time. She and her boyfriend have a shared love of live music; many date nights involve concerts. Jani has a bit of a musical background; she grew up playing a number of instruments (including formal instruction in violin and clarinet). She also threw herself into dance when she was younger - a regular Renaissance woman! 
Random fact: Jani can recite the alphabet backward. Wacky parlor trick for the win!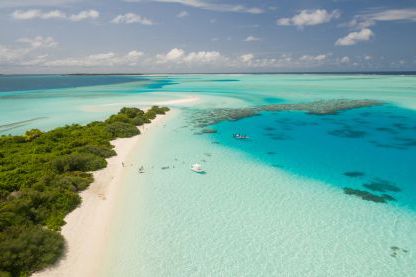 More About Hyon
Hyon ("rhymes with neon") joined the FYIN team as a .NET Developer in 2019. Hyon was born in Korea but has spent most of his life in Colorado. He emigrated to the US in 1984, when he was but a wee lad. He later earned a B.S. in Math from Colorado School of Mines in Golden.
Hyon brings many technical strengths to our team. He has a solid background in C# and the Microsoft Web stack. He holds a certification in Microsoft Certified Solutions Associate for Web Applications.  
The best developers are self-motivated, curious, and never satisfied with "good enough." Hyon fits the bill on all of those qualities. He doesn't consider the task done until it's something he can be proud of. Hyon is methodical and focused, but isn't afraid to have a little fun at the same time. He is generally a positive thinker and a friendly soul, but do not get him started on improper turn signal usage.
Like many Coloradans, he enjoys outdoorsy activities like mountain biking. He also indulges his creative side through photography. Of course, as a parent, Hyon directs some of his excess energy into chasing his kids. He enjoys sharing his Korean heritage with his children and often rings in each New Year with traditional Korean food.
Random fact: If you're also a bike nerd, you may be impressed to know that he has been known to pedal up Lookout Mountain in under 26 minutes.